^7 Must-Dos on Your Next Family Trip
Find flights
When traveling, are you hesitant to use public transportation? If yes, going on a road trip for your next family vacation destination may be a good alternative.
We advise you to thoroughly prepare for a smooth travel if this is your first time taking a road trip. For first-timers, a nearby yet tranquil city or town is the best option.
Pack an extra set of Clothing
If (hopefully not) untoward things take place, it might be sensible to bring an additional set of clothing. The two most frequent causes of kids' clothing stains are spilling liquids and unintentionally dropping food. But, there may be additional factors, and if you are familiar with your children, carry clothing that fits their personalities. For example, the careless child tends to pack more items.
Make sure that you have a change of clothes within easy reach in the van, or pack each child a small bag for their belongings.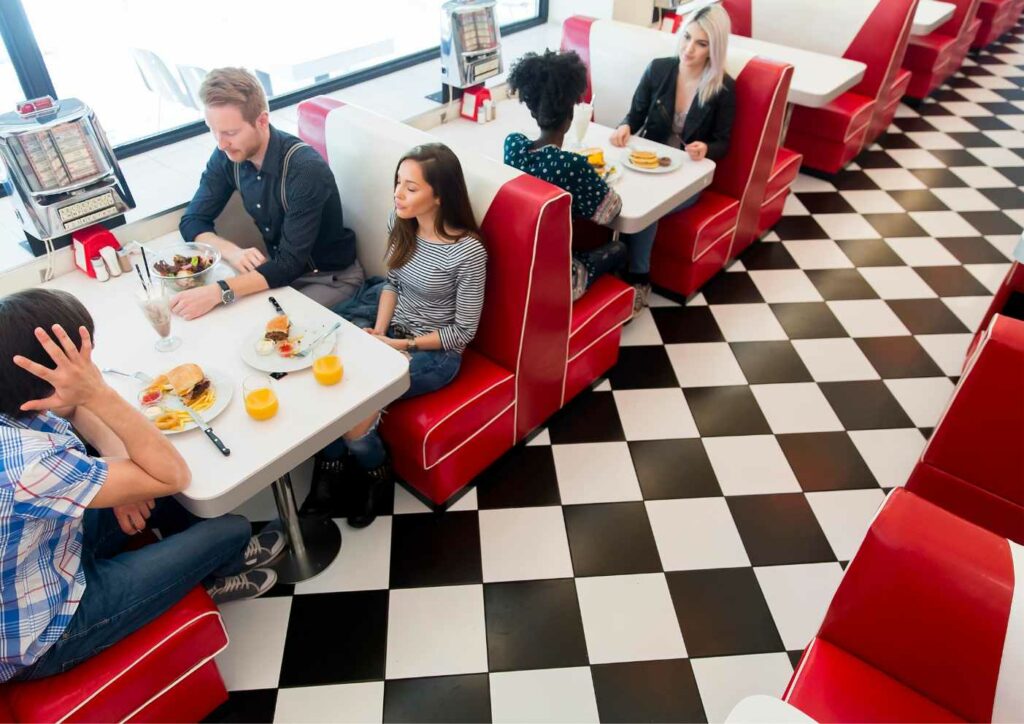 Bring Handy Games
On long car drives, one of a parent's responsibilities is to prevent boredom. Teenagers can function on their own, but younger children have a shorter attention span and are more easily bored by repetition. Books, puzzles like a Rubik's cube, beloved toys, portable gaming systems, audio books they may listen to, and other entertainment items can be packed by parents of young children.
If you have a netbook, you can spend some time playing online card games, word and number games, match 3 games, and other amusing activities. Your children can even learn the classic card game of solitaire online, of course, while traveling, there are hundreds of variation to this game and I only know a handful.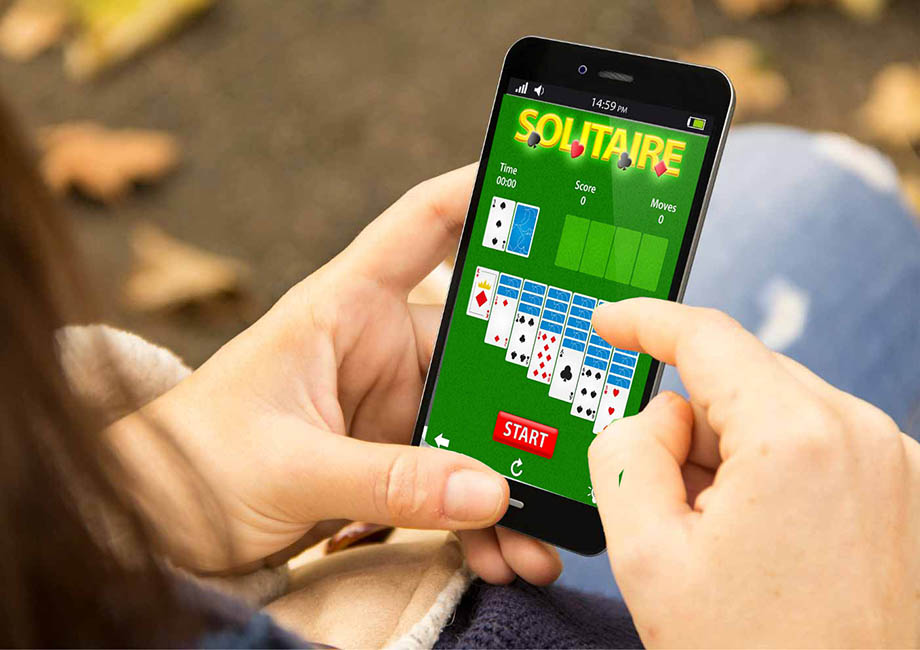 Stretch a Bit
For long road travels, there are almost certainly places to stop and rest your car. Car rests are crucial for your safety, muscles, and the health of your vehicle. Every hour or two, take a pause to stretch your legs. This is especially advantageous for the driver, who is likely to be exhausted.
Eat something, purchase some additional necessities that you have likely forgotten or have already ingested, or even get closer to the view if possible. Following that, you can perform engine, tire, water, and oil checks.
There are car rest spots throughout the route, particularly for motorways or roads that are known to be long for certain locations.
Bring and Have Snacks and Beverages
While on the rest stop topic, don't forget minute stuff. Children and adults alike might become irritable when they are hungry. You're not you when you're hungry, as the Snickers commercial aptly puts it.
That is why planning for your journey should include plenty of time for food. The kids should have access to ample water, nutritious snacks, and even packed meals while traveling. Limit your intake of caffeinated beverages to reduce your need for frequent bathroom visits. A balanced diet of protein-rich snacks, such as beef jerky, would be helpful to stave off hunger. Of course, you can try highway diners if need be, it's also a good time for restroom visit and some stretching.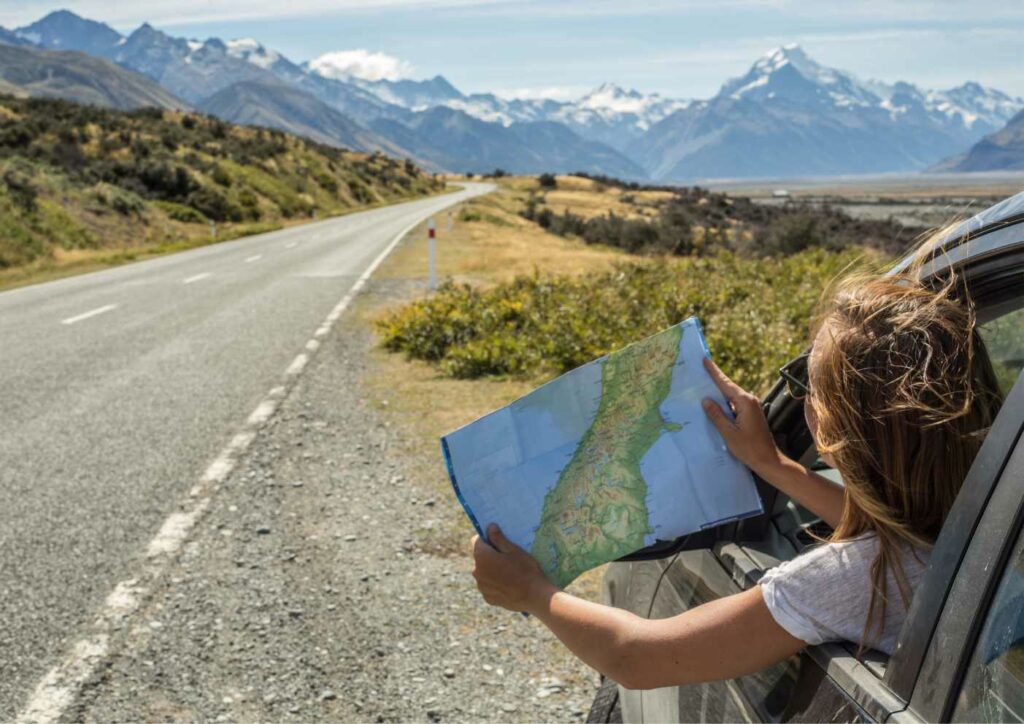 Maintain Emergency Kits
One tip for daily driving is to always keep a minimal first aid kit on hand. When traveling by car, you need a lot more emergency supplies than you normally would. Don't forget to carry any prescriptions you or your children might need.
Include hand sanitizers, a mask, and additional safety supplies.
This also applies to your automobile kit. Your jack and spare tires must be on hand just in case. A "life hammer" is another necessary item for an automobile kit (a device used to break glass from inside the car). Jumper cables and a basic set of tools required for autos are other must-haves.
Stop and Enjoy the Sunset
If it is permitted, stop a few minutes in areas where you can rest just to enjoy the view. Again, stretch some, smell the flowers, and enjoy the view of a calm lake, the golden sunset, or the rare wild flowers growing around.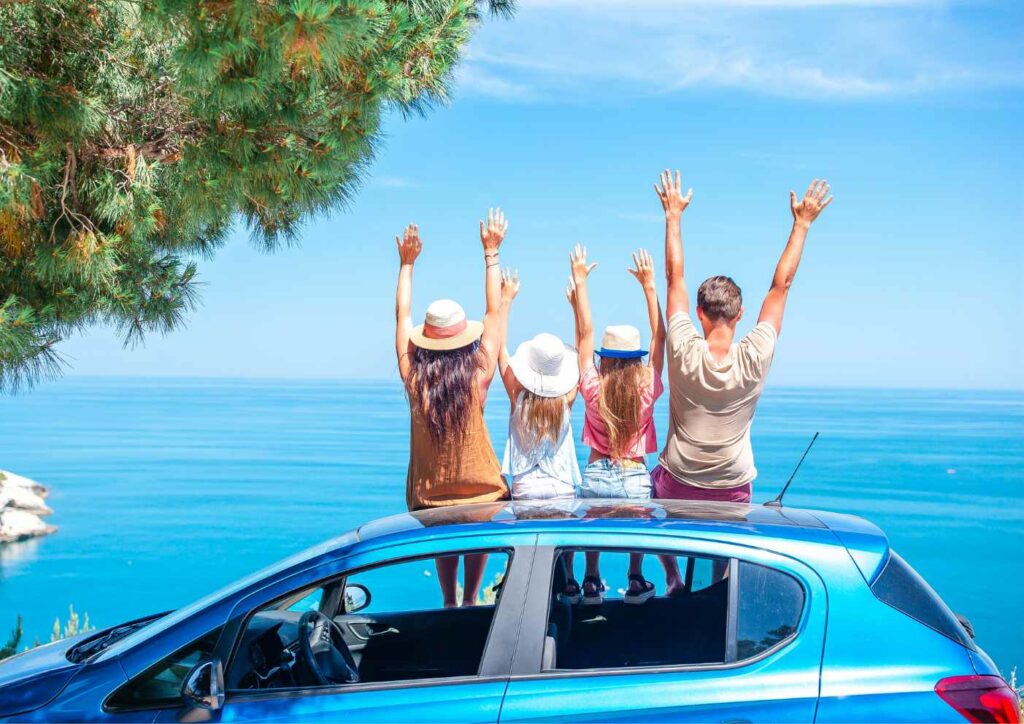 Do a Vehicle Inspection
Ownership of an automobile comes with obligations such as routine cleaning, maintenance, and service tune-ups. Even more so when one plans a lengthy journey. It needs to be checked carefully.
By doing this, one can limit accidents, lower the likelihood of a breakdown during the journey, and save money for unforeseen expenses.
To ensure a smooth driving, check your tires, batteries, and the water and oil levels in your gearboxes. The state of the seat belts and other safety elements should be checked, as well. Wipers, air conditioning, heaters, and all other necessary amenities to make everyone's travel more pleasant.