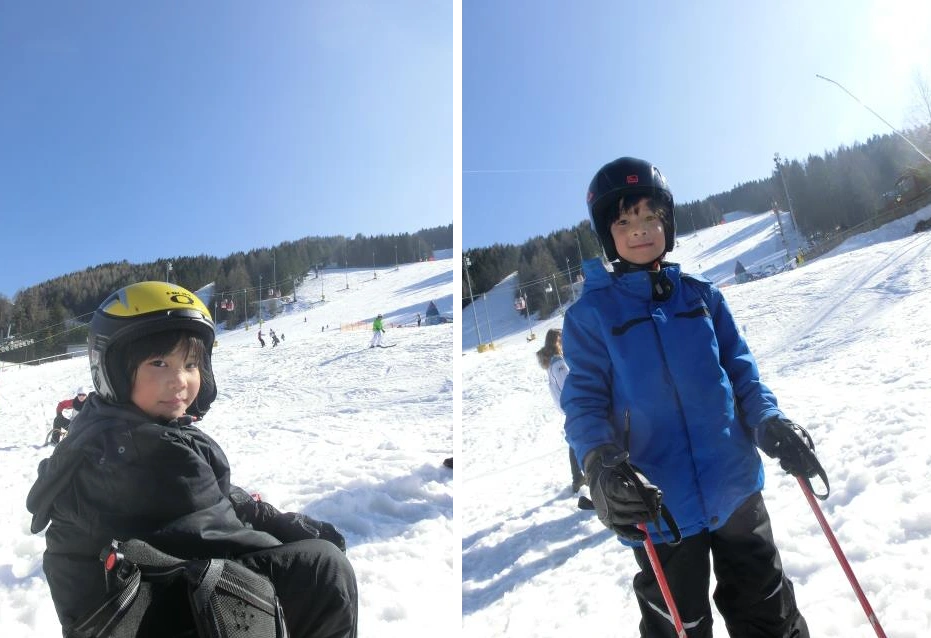 A holiday with the family is a good thing because you get to spend more quality time with your loved ones. Hence, you need to plan for destinations that allow you to make the most of the holiday spirit and have some fun and adventure. Many families today head for winter holiday destinations where they can enjoy some winter sports like skiing. This allows them to make the most of the season and they can have a great time skiing down the slopes of some of the popular ski resorts.
However, when you are heading to these ski resorts with your family and teenage kids you need to think about how all of you can make the most of the destination you choose, especially the teenage kids that would have their expectations and demands.
Find flights
If you are planning a ski holiday trip with your family this year you can browse reputed holiday operators like https://www.alpineelements.co.uk/ that would help you create the best ski holidays you can have with your partner and teenagers.
Here are 5 top destinations and tips for skiing with teenagers to make the most of your ski holidays this year.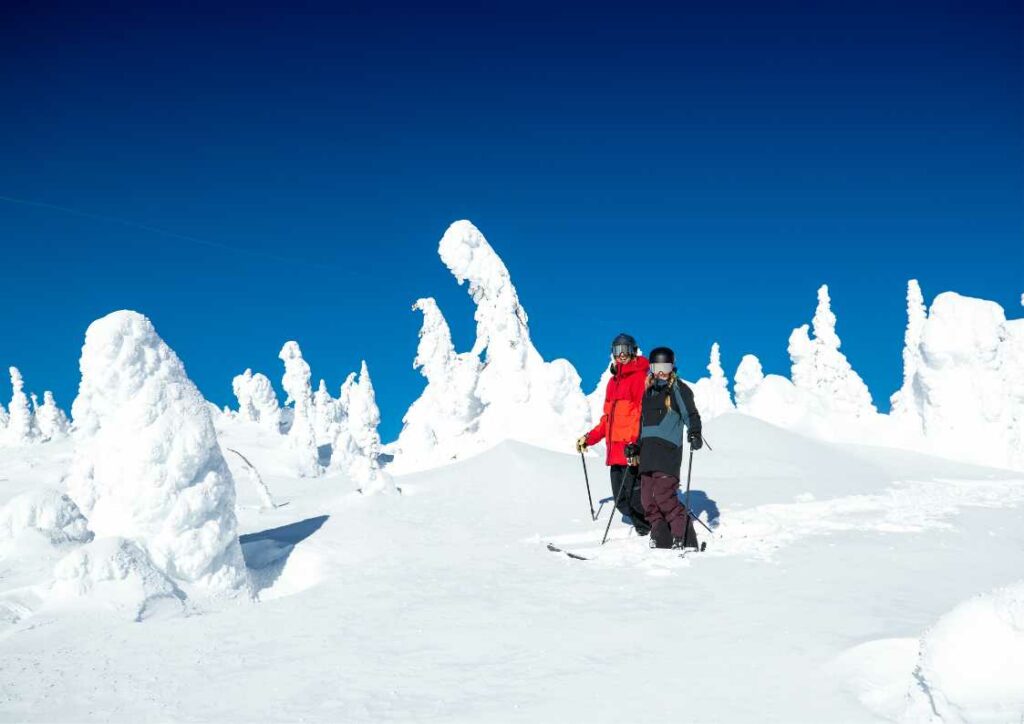 Courchevel, France
When you want to play safe, Courchevel in France is probably the best option you can choose. With some of the fantastic French Alps Mountains surrounding, you can keep your teenage kids busy and ensure that they have plenty to do around. Courchevel is a part of the Les Trois Vallees and therefore you can have more snow to cover. Also, Courchevel offers reliable snow for most of the winter and a variety of groomed pistes for beginners and intermediate skiers attracting a lot of families. You also have the option to choose from five resort villages to suit all budgets and preferences. While you are here you can enjoy some excellent and delectable dining options and lively après ski when you are done skiing.
Cervinia, Italy
Visiting Cervinia and its valley in Italy is another great option for those looking for places to ski with teenagers. This beautiful ski resort offers some breathtaking views on the Italian side of the Matterhorn which is locally known as Mount Cervino. Over the years, Italy has been known for some of the popular ski resorts and Cervinia offers reliable snow cover that ensures that you can have a great time with your family. Unlike others, Cervinia offers excellent piste trails for beginners and intermediates and it is also linked with Zermatt on the other side of the border. With plenty of ski-lodging options and excellent mountain restaurants and après ski options Cervinia certainly must be on your list when you are heading to ski with your teenage kids.
Silver Star, Canada
Canada has plenty of snowfall and if you are planning for a white Christmas celebration you can head to Silver Star which offers quaint colorful buildings and resorts that look-like Disneyland in the middle of the snow area. With plenty of children's activities, facilities and amenities, Silver Star has always been a top choice for families looking for some ski holidays especially during the holiday season. However, you need to have the right winter trip packing list for kids to ensure they are layered and warm throughout the trip. With plenty of lodging options and resorts, you can choose from a variety of accommodations that suit different preferences and budgets. If you are not much into skiing, Silver Star also offers plenty of cross-country ski trails.
Aspen Snowmass, USA
Families looking for an excellent time skiing the slopes in North America can look forward to some get-together time in Aspen Snowmass. This brilliant ski resort has the best in class facilities and amenities offering a great experience to families with kids. Aspen Snowmass in Colorado offers plenty of terrain across four Aspen ski resorts that are covered on the same lift ticket. With plenty of accommodation options, families can choose from a wide range of resorts and lodging. The town of Aspen is one of the best ski towns in Colorado offering plenty of bars, restaurants and après ski options for skiers. It offers the best nightlife experience that is hard to beat especially when you are spending quality time with your family.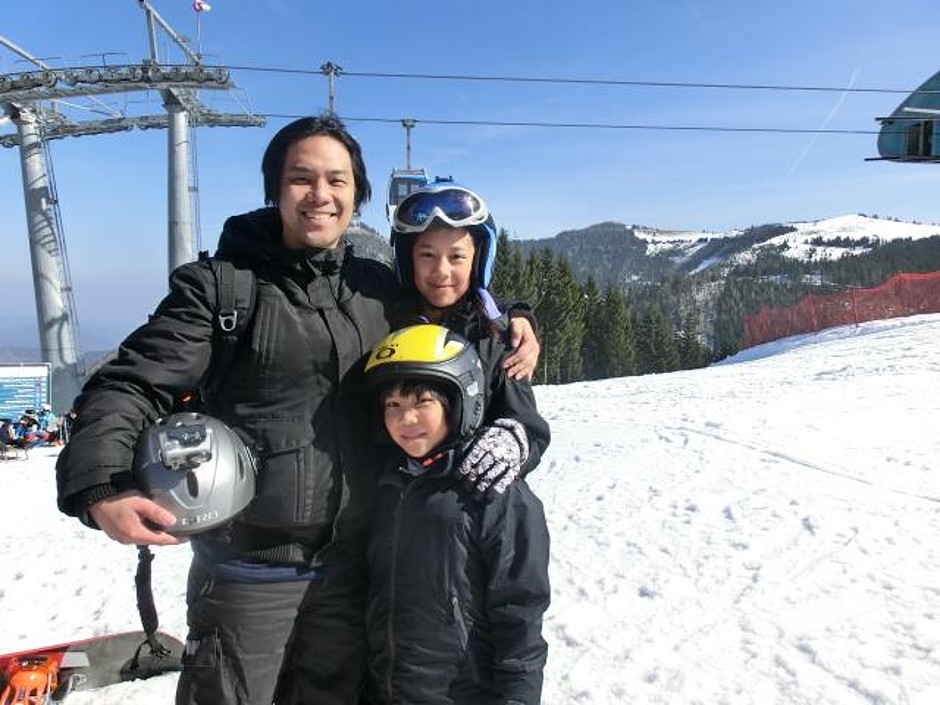 Lech, Austria
Austria is a great place to visit during the Christmas holiday season. Hence, you can look for some great ski resorts here that can allow you to spend quality time with your loved ones. Lech am Arlberg also popularly known as Lech is one of the popular ski resorts in Austria that would offer a great experience when you are in Austria. Here you can find plenty of beginner's and intermediates piste trails that are perfect for learning how to ski. Also, Lech has a modern and efficient lift system that makes life easier especially when you are traveling with your teen kids. Lech also has plenty of ski-in and ski-out accommodations, luxury resorts and budget lodgings to suit all budgets and tastes. Also, you have the option of one lift pass for the entire ski region making it easier to move around the resort.
5 Practical Tips for Skiing with Teenagers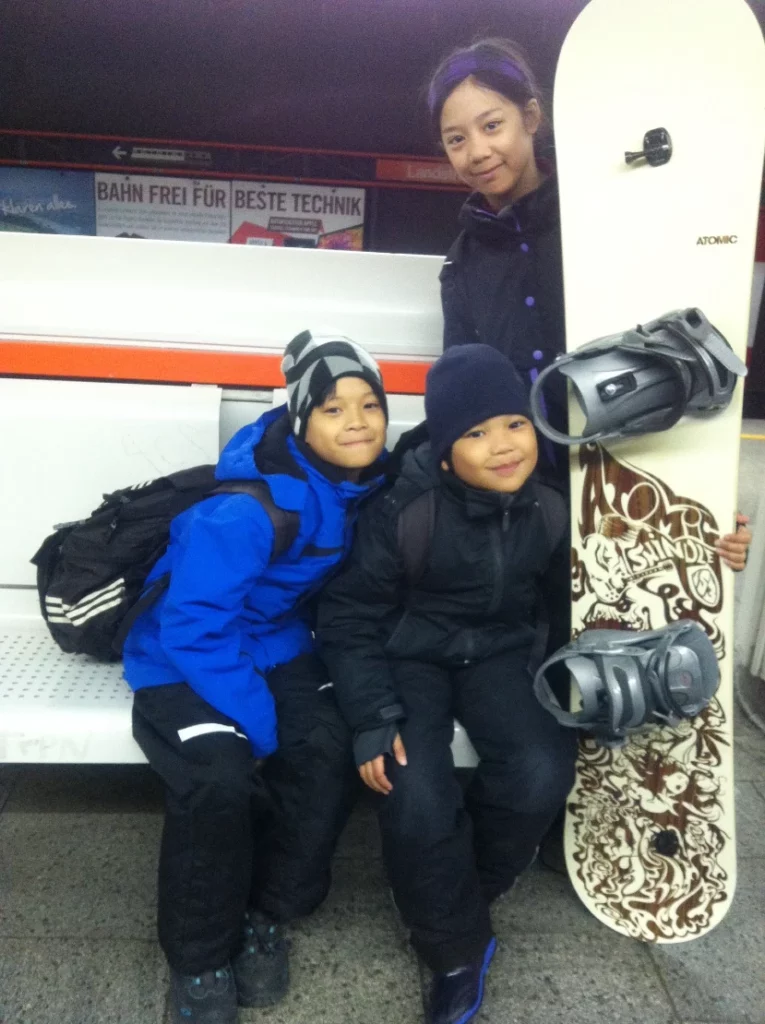 Look for the Right Instructors: When you are planning to ski with your teenage kids you need to teach them how to ski. For this, you need to find the best local ski instructor in advance to help your child learn skiing while you can ski with your partner. This would ensure that your kids can also make the most of their skiing skills on holidays.
Find Resorts that Focus on Non-Ski Activities: Primarily, you are heading for skiing holidays but when you are with kids you need to choose resorts that offer plenty of non-ski activities to keep them engaged. This would include dog-sledding, husky rides, snowshoeing, cross-country ski trails and much more.
Take Care of the Food Choices: Not all ski resorts have the same level of restaurants and dining options. Hence, you need to be clear about what food options you will get to keep your kids happy and full. Choose resorts that have more restaurants around to ensure that you can keep your teen kids satisfied.
Invest in Quality Clothing and Helmet: If you have plans to visit ski resorts more than once, you need to invest in the best clothing which would include jackets, socks, gloves, coats and other clothing options. This would help you keep your kid safe during the holidays. Also, you can invest in the best kid-sized helmet, if you know that you are going on another ski holiday soon.
Always Plan with a Plan B: When you are with your kids, you must plan your trip wisely. However, when you have kids you are bound to have some changes in your plan. Hence, always plan with a plan B to ensure that you don't panic and use your second plan in case things don't work out the way you want them.