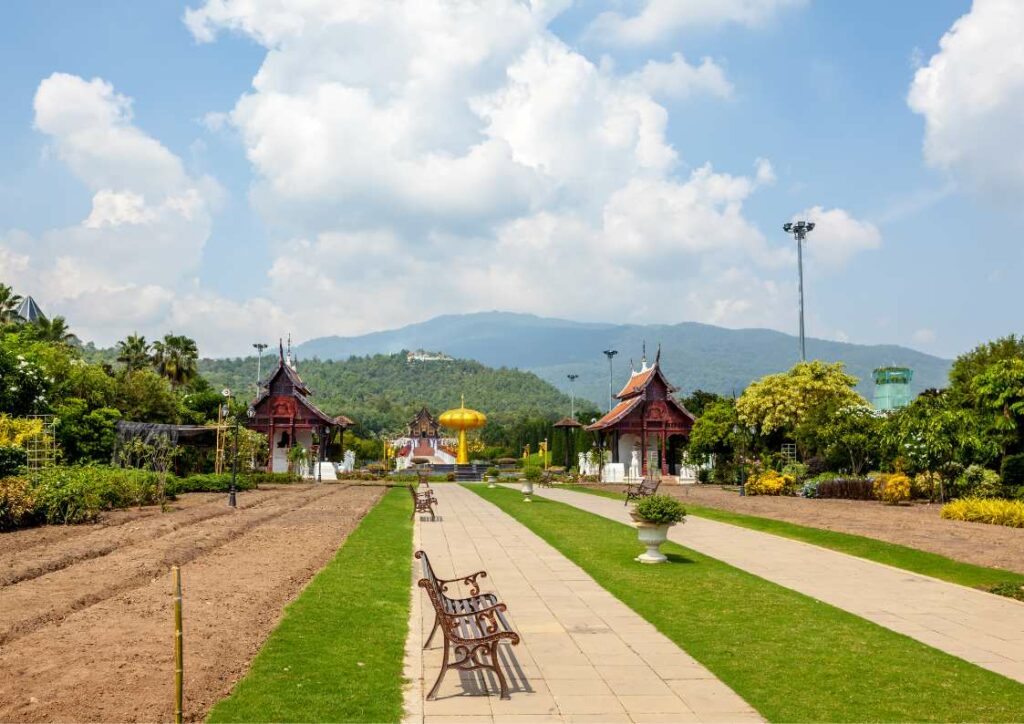 Chiang Mai is the cultural centre of Thailand, and although it may be over 13 hours away from Bangkok by train, it will be one of the best journeys you will ever make. Ploughing through the Thai countryside, from the small towns and villages to the bigger and more modern cities, there's no better way to experience Thailand, and the real adventure won't even start until you get to Chiang Mai!
This city is visited by millions every year, not only because of its cultural heritage, but also due to the wealth of famous night markets and elephant jungle safaris. If you're thinking about taking a trip to the north of Thailand this year, let's take a look at Chiang Mai's top attractions.
Find flights
The Night Bazaar
If you're looking to pick up a bargain, then there's no better place to go than the Chiang Mai night bazaar. With hundreds of stalls lining the streets deep into the early hours of the morning, there are so many things on offer you won't know where to start! From glorious street food, including Thai and Western combinations, to art, fabrics, electronics and music, you really won't know where to start. Furthermore, the night market in Chiang Mai is known for the quality of its fake goods, not least its luxury handbags and trainers.
Flight of the Gibbon
If you're travelling with the family to Chiang Mai, then you simply can't miss out on the Flight of the Gibbon. It's the biggest adventure outfit in the city, and you'll be able to zip line over 1,300ft above sea level over amazing tropical forests! Although this is the main attraction, there are also other things to keep you entertained if you're not into heights.
From mountain biking to rock climbing, water rafting to an overnight stay in the historic Mae Kampong village, the Flight of the Gibbon adventure park only an hour's drive from the city centre, and the staff even provide food too!
If you want to fly to Chiang Mai instead of getting the train, or anywhere else in Thailand for that matter, please see this page for the best online deals!
Baan Chang Elephant Park
You can't say you've visited Thailand without taking an elephant trekking tour, and the Baan Chang Elephant Park is one of the best places to do it! Unlike many of the other elephant parks in the city, this one is endorsed by the Thai government due to it's conservation and preservation efforts, and visitors will be able to feed and ride and animals as well as wash them.
There's nothing like taking care of an elephant for the day, and there are even places to stay on-site if you want to spend the night. At the end of the day, guests will be treated to a show and food, as well as a free picture of your chosen elephant to take home.
Central Airport Plaza
If you're looking for a more luxurious place to shop, then be sure to check out the Central Airport Plaza. With hundreds of top class stores to choose from, as well as some great places to eat, this is the place to pick up last minute souvenirs for family and friends.