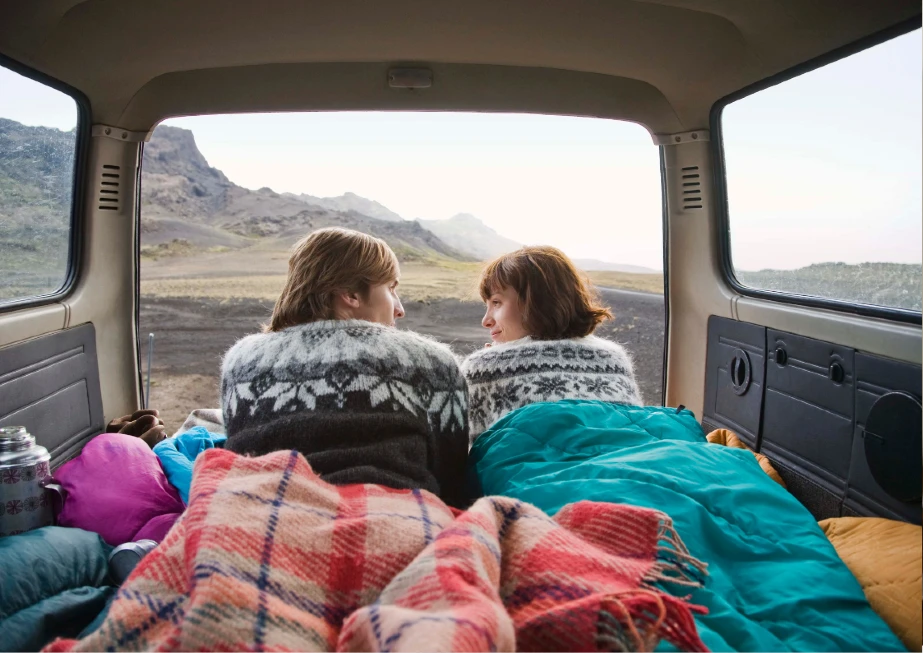 When Iceland is mentioned, magical images of the northern lights immediately flood one's thoughts. And rightly so, because those mesmerizing drapes of skyfire has made the non-believers open their eyes, turned many a poet, inspired those stuck to write again, and helped musicians with their masterpieces. But, there's a lot more to Iceland than the beautiful skies. Many of my friends wrote Iceland on their bucketlists (including mine then). And as a sort of help, here is a list of what I recommend to do, see, and eat in Iceland.
Find flights
Reykjavík, spot Northern Lights in Iceland,
– the world's northernmost capital of a sovereign state
Iceland's capital is also its largest city, that a day or two should be allotted to visit the many attractions it has to offer or just simply walk around and take in the  picturesque view. Here are some of the more famous spots to go to:
Sólfarið, (Sun Voyager) – an aluminum installation that resembles a dreamboat, in the west part of Reykjavík – it signifies an ode to the sun – when viewed at sunset, one can be filled with feelings of hope, and freedom
Hallgrímskirkja – one of the tallest buildings in Iceland that is visible throughout Reykjavík, it is both a parish and an observation tower, its expressionist design resemble the trap rocks, mountains and glaciers of Iceland's own landscape
Northern Lights in Iceland
Perlan (the Pearl) – the building holds  hot water storage tanks and has been upgraded to include a museum that showcases different themes, there's also an observation deck where the northern lights can be best viewed…despite city lights but the whole of Reykjavík is also visible, the deck being shaped as a sphere (half of a pearl)
Reykjavik Art Museum -holds Iceland's largest art collection, it participates in different projects in all aspects of  music, film, design, dance, drama, and literature
Snorkel and Dive Through Two Continents
–in the Bluest Waters of Iceland
2017 saw the incredible experiences of people snorkeling in Iceland, many awesome videos and write-ups of divers between two tectonic plates (North American and Eurasian plates), in the clearest of waters went viral. This diving spot can be found in Silfra (some one hour by car from Reykjavík), it is a rift formed between the two mentioned plates  in the Þingvallavatn (Thingvellir) Lake.
It is always the best time to dive in the Silfra fissure. The water is at 2-4 °C whichever season, a dry suit is all you need, and you can rent it from a tour company along with other gears and the services of a diving guide (important: check on health requirements before going).  If you decide to visit the fissure in winter, beautiful reflections of blue clouds and a calm atmosphere in Silfra´s water surface will welcome you. During summer days, the sun will shine through onto the bottom, and it will be a sight you will never forget. The pristine, exceptionally clear water in the fissure is potable, probably the purest there is, try it. 😉
Great Geysir
– gush at the geysers  (pun intended)
Who knew that hydrothermal explosions could be mesmerizing to watch? Just outside Reykjavík, are a number of geysers that will leave you in awe at how nature could be both beautiful and mysterious. I mean, you saw the photos in a book or online, but seeing it firsthand, erupting a few steps from you while you record it on video would be another "wow" moment.
The Geysir is given the adjective 'great' because it can hurl boiling water up to 70meters high, one of the highest in the world. It is however, not as frequent as the nearby Strokkur, which shoots up every 6-10 minutes.
The Blue Lagoon
– indulge in a thermal spa for health benefits
Suffering from skin problems? Here's nature's cure for you. Soak in the mineral-rich water of this lagoon, that appears so beautiful in blue, hence the name. The blue lagoon is regarded as one of the most breathtaking baths around the world.
Prices range from 40?£ to 370?£ which includes entrance fees and a range of other services, the most expensive is inclusive of a hotel stay near the lagoon.
Midnight Sun,   Whale Watching
– at the same time
What's a lot more interesting than the Northern Lights in Iceland? Midnight sun. You can do these activities separately, but why waste precious hours when you can hit two birds with one stone? See porpoises, dolphins, and whales along Reykjavík's coast (perfect summer activity). Since the sun hasn't fully set at night, it is best to stay awake and take advantage of those hours – book a trip that includes cruising in a boat to experience the curious feeling of seeing the sun late at night along with the music and mystery of the whales.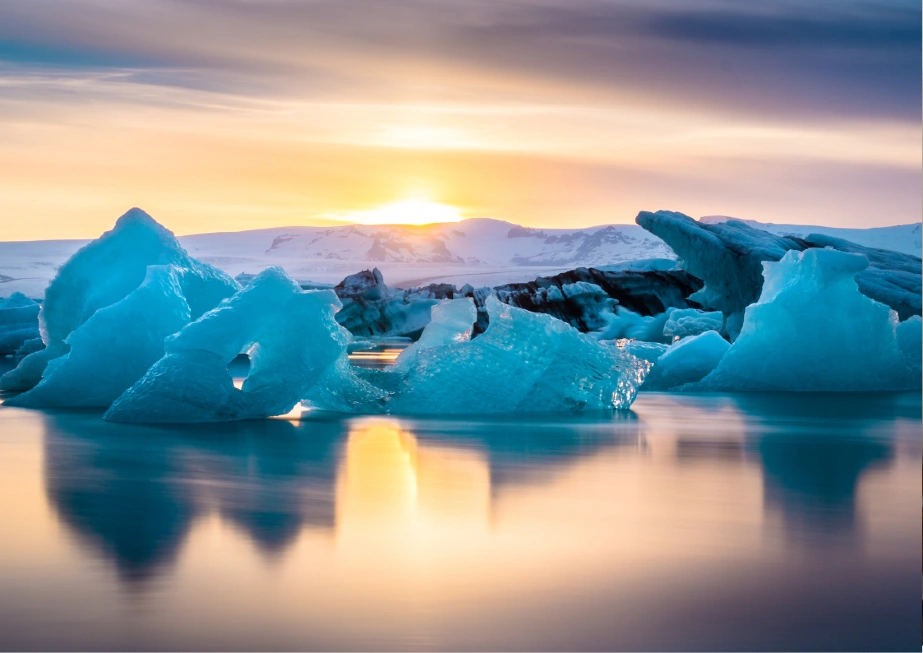 Must-Try Food
– to keep your energy up
Iceland's topography plays a big role on its cuisine. Surrounded by water, fish and marine life are abundant, that many restaurants serve seafood dishes. Cured and smoked meats are also in most restaurant as they are staples in local tables.
Skyr – Iceland's controversial protein-packed skyr, has an identity problem – it's cheese but mostly regarded as yogurt.
Kleinur, (slender) – it's like deep-fried doughnut but knotted instead of being round
Hangikjöt (hung meat) –  the meat is usually boiled and served either hot or cold in slices, could either be smoked meat of lamb, mutton, or horse (yes, horse! Ö )
Cured/Smoked Salmon – if you like the packaged smoked salmon in the groceries, you will love every strip, fillet, cube, roll of cured salmon that you get to taste wherever you are in Iceland: so fresh!
Hardfiskur (dried fish) – age-old traditions brought this delicacy to where it is now, Icelandics take pride in the process of making perfectly done dried fish; the smell and taste may be an acquired one but you should try
Rúgbrauð (rye bread) – you know, the dark, dense bread that goes well with most fish pâté (see below photo), just don't eat too much of it, it could cause flatulence
There are so much more food to try in Iceland, ones that I didn't dare like the whale meat, lamb head, puffin meat and such but if you are the type of foodie who goes to find the rarest of delicacies, Iceland has a lot to offer you. And don't forget their Lakkrís/licorice treats – be it chocolate, candy, ice cream or jelly.
Iceland is a relatively big island country to tour in one go. There's just so much to do and see, even the parks are beautiful and the weather appropriate for a walk or camp. Many areas are provided for camping, wouldn't be wonderful to watch the auroras surrounded by pure nature?
With its topographical features and perfect combination of glaciers, fissures, hills, ice caves, longer days, shorter days, Iceland is perfect for skiing, snowboarding, ice climbing and rock climbing. Boating, fishing, and diving are of course, out of the question, fun activities too. And most of all, it is the best place to practice your photography skills, what with lights playing on nature and the postcard-worthy views, I'm sure your 32gb memory card will always be full. Whichever you opt to do, I assure you that more than just Northern Lights in Iceland, it is the ultimate getaway that will leave you wanting for more.
| | |
| --- | --- |
| Pin This! (Seeing More than Just the Northern Lights in Iceland) | Pin This! (Seeing More than Just the Northern Lights in Iceland) |