David Beckham made having hair-curtains and wearing dodgy sarongs famous, Kanye West made those shutter sunglasses famous and George Clooney made having grey hair acceptable – so it's easy to say that celebrities have more than a slight influence over us all, even if we don't like to admit it. But it isn't just what they do that influences us, but also where they choose to go on their holidays… Skegness obviously isn't renowned across the world for being a must-go holiday destination, but if Jay-Z & Beyoncé were to grace the Skeggy seafront with their superstar status, you can bet your life savings on it becoming one overnight…
That hasn't happened just yet, so let's take a look at what are the current destinations that have been made famous by the big names that frequent them.
Where else but Vegas?
Alright we might as well start big, and it doesn't get bigger than Las Vegas – the Entertainment Capital of the World, Sin City itself draws people from across the world to sample its delights that include more gambling than you can shake a million dice at, the strip clubs that made strip clubs famous and even a Playboy Suite at the Palms – (if you have the money for it). Celebrities have the money to gamble away at the roulette table, or if you're Britney Spears – have a shotgun wedding and then have a divorce after 55 hours.
Made even bigger by The Hangover, a Las Vegas stag party  presents itself as being the ultimate send off for any guy looking to replicate what is probably one of his favourite films.
Ibiza's still got it
If you've never been, your only experience of Ibiza has probably been Kevin & Perry Go Large and while that may still be enough to make you want to go, it's worth knowing that Ibiza still stands tall as one of the most popular places to go and party. When you hear about the celebrities there, it's mostly names like Kate Moss and Victoria Beckham, which obviously makes it seem like a great holiday for girls… but that shouldn't put off any guys looking for famed sun, sea and sand, because it just means they might run into some of the women they've just brought 2013 calendars of!
Cancun really can
Most of the time the word Cancun will only pop up if it's to do with a celebrity, as the rich and famous love it here. If it's not a series of Geordie Shore it's the complete other end of the scale with Hollywood's finest making it their choice for what is probably number 5 of their 20 holidays of the year. With scorching hot sun, a great nightlife and the unbelievably tasty Mexican food, it's not hard to see why.
That probably makes up the Top 3 so I guess you should better start saving… or just wait and see whether Jay-Z and Beyoncé bring the glamour the Skegness.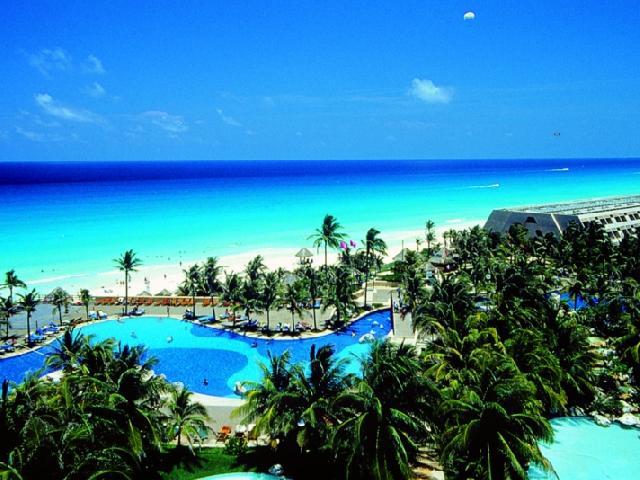 Written by Richard Paul for The Stag Company, the people that can send you on a stag weekend  that'll leave you feeling like an A-lister.