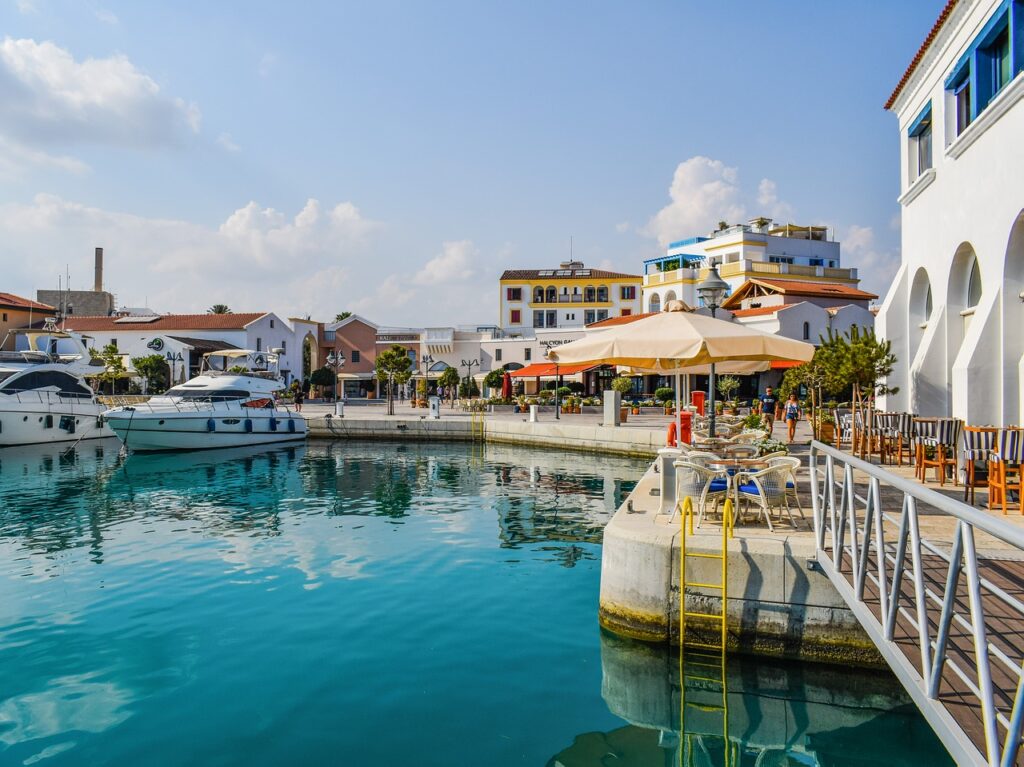 Exploring the world with a loved one is top of many people's bucket list. With so many destinations on offer, globetrotting can seem like a pipedream. Places like Santorini, Kefalonia in Greece, and Palma de Mallorca,  Lanzarote in  Spain are some on many traveller's list. A less visited but also worth your visit are the cities in Cyprus. Cyprus holiday deals are a great way of taking the plunge and discovering the island of love together.
Cyprus is said to be the home of Aphrodite, the Greek Goddess of Love. As the waves caress the sand and the sun flirts with the twinkle of the sea, it is hard not to feel completely carried away by the culture of romance on the island.
Find flights
When you book all inclusive holidays, you can rest safe in the knowledge that you can spend your holiday money on treating that special person in your life. Here are some of the places we recommend, whether you go alone, with your loved one, with friends, or with family.
Aphrodite Trail
One of the most stunning ways to spend a day in Cyprus is trekking the Aphrodite Trail. This breath-taking walk on the Akamas Penisula is perfect for viewing the islands natural beauty. Approximately three hours long, the walk weaves through an array of striking flora while looking out onto turquoise lagoons.
Couples with a sense of adventure can take to the crystal clear waters. Scuba diving in Cyprus is very popular; experience the Cyprus sealife, coral reefs and maybe even spot the odd turtle.
Amathus
Amathus it was one of the ancient royal cities of Cyprus until approximately 300 A.D. The city is now a UNESCO World Heritage Site. It gives those who loves history a look at how the ancient city was and how time has diminished such a settlement.There are still interesting excavations and remains of what was a great city, explore around for 2 hours and immerse yourself in history.
Adonis Baths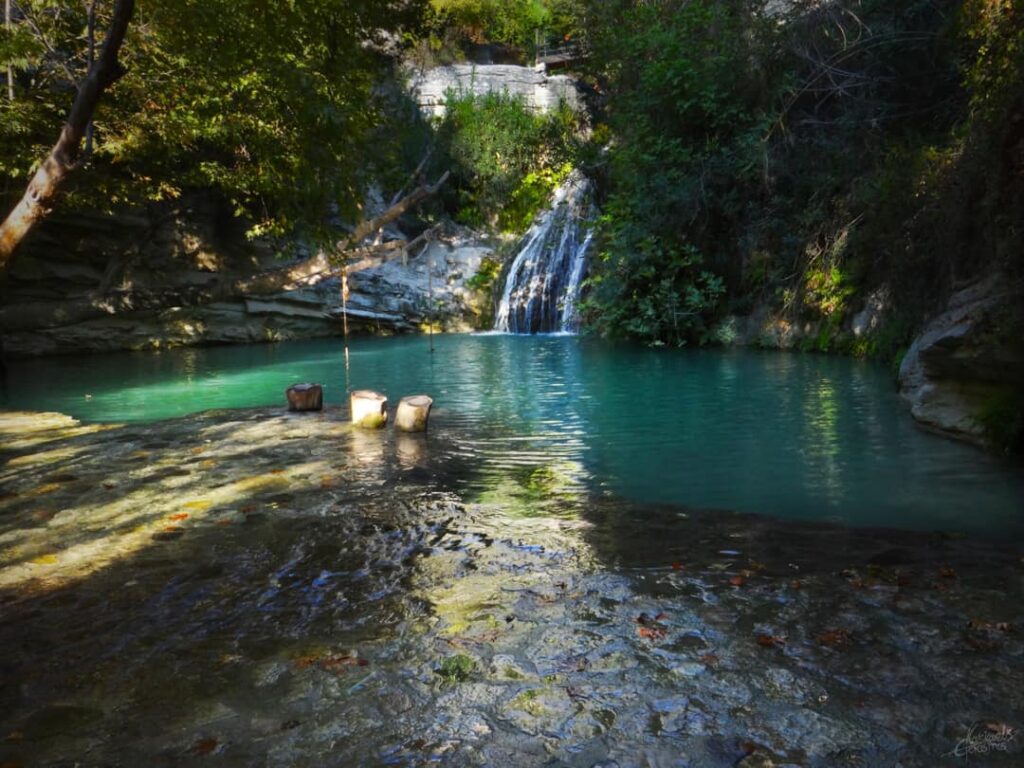 Adonis Baths is a waterfall near Krya Vrysi and Lakkos tou Fragkou. Its name stems from the Greek myths surrounding Aphrodite and Adonis. Water coming from the village of Koili, from the province of Pafos, and where Mavrokolympos flows gathered there and form a small waterfall. These waters over the centuries eroded the soil and formed a small lake.
Paphos Mosaics
What's so special about mosaics? Well, the Paphos Mosaics located in the Kato Paphos region of Cyprus, the ancient floor mosaics are amongst the finest in the world. The mosaics also serves as a valuable and beautiful record of everyday life of the Greco-Romans.
Cape Greco
Cape Greco is a National Forest Park and is a headland in the southeastern part of the island of Cyprus. It's a perfect spot to take photos of the blue hour and have a good walk around.
Avakas Gorge
Avakas gorge is located about 20 km north of the district capital Paphos in the southwest of the Akamas peninsula. It's a good spot for those who enjoy hiking and finding beautiful spaces in nature.
Protaras Ocean Aquarium
Protaras Ocean Aquarium is home of 1,000+ species, such as piranhas, stingrays, turtles, crocodiles, penguins and may other dwellers from rivers, oceans, and lakes. For those who love Fauna but is always in the city, this place is a great getaway.

Museums, Castles, and Art Galleries
Cyprus has a lot more to offer when it comes to art, history, and architecture. Here are some of the interesting spots that you can visit.
Cyprus Museum
Also known as the Cyprus Archaeological Museum, is the oldest and largest archaeological museum in Cyprus. The museum houses artifacts discovered during numerous excavations on the island.
Leventis Municipal Museum of Nicosia
The Leventis Municipal Museum of Nicosia presents the history and social development of the city of Nicosia from the Chalcolithic period (3000BC) to the present day, displays include archaeological artifacts, costumes, photographs, medieval pottery, maps and engravings, jewels, and furniture.
Thalassa Municipal Museum
The Thalassa Museum houses pieces that raise awareness of the marine heritage of Cyprus from prehistoric times to the present, and is a modern, interactive museum, housed in a multi­purpose cultural centre.
Ancient Shipwreck Museum
The Ancient Shipwreck Museum is located in the grounds of the Kyrenia Castle. The exhibit is a cargo ship which sank near Kyrenia about 2300 years ago. The oldest shipwreck
A. G. Leventis Gallery
Nicosia – houses a collection of over 800 paintings from Cypriot, Greek and European artists.
Limassol Castle
A medieval castle that was built over other structures to what it is today.
Cyprus Holiday Takeaways
Getting the most for your money is a real art, especially when the cost of living is high and pockets are tight. Book all inclusive holidays in Cyprus to ensure that there are no limits on local wines, spirits and snacks while you are away. Different hotels offer varying all inclusive packages, but your meals and cocktails will definitely be covered.
There's a lot of history to be explored in Cyprus, nature treks, beautiful shores, and many hidden spots to take beautiful photographs at. This list is very small compared to others, but we do hope you get to see a lot when you go.
Do not forget to simply kick back and relax, sip cocktails in the sun and enjoy the company of your loved one.
For the best Cyprus holiday deals, book all inclusive holidays online for a romantic rendezvous to remember.