England
One Day in London
On January 12, 2013 by Marie Gizelle
If you're visiting London for the day, it's difficult to know where to start. Whether it's your first trip or one of many, it's easy for people to just stick to the main tourist hotspots. Not that there's anything wrong with Buckingham Palace and Westminster Abbey – these landmarks are undoubtedly among the most impressive in the world. But what about experiencing a more alternative side to London? Here's a quick guide to a day well spent in England's fine Capital.
Morning…
Start with a walk along London's South Bank; with aerial views stretching across the river, it's the perfect way to take in some of the most impressive sights in the city. With two landmarks in close proximity, one full of history and one a symbol of modernity: Tower Bridge and the Shard are two of the must-see sights here. Then, head down towards Shakespeare's Globe and if you can, take in a play; it might not be everyone's idea of fun but the experience of being in this legendary theatre is bound to inspire. Afterwards, if you're feeling a little peckish, head towards Borough Market. With endless stalls and restaurants, it's a paradise for foodies and the perfect place to grab a bite to eat for lunch.
Afternoon…
During the afternoon, grab an opportunity to visit one of the City's many museums or galleries. Although most people are drawn to the National Gallery, how about trying the British or Imperial War Museum? Full of fascinating history, you'll be able to while away hour upon hour in either. Afterwards, if the weather's on your side (or even if it's not), grab some fresh air in Regent's Park: one of London's finest open spaces. With beautifully kept gardens and somewhat of a regal atmosphere, it's a fantastic place for a relaxing afternoon stroll. When you're done, head to nearby London Zoo. With over 750 different species of animal, it is one of the best in the world; whether you're an animal lover or not, you're bound to get caught up in the fun and exotic escape it provides.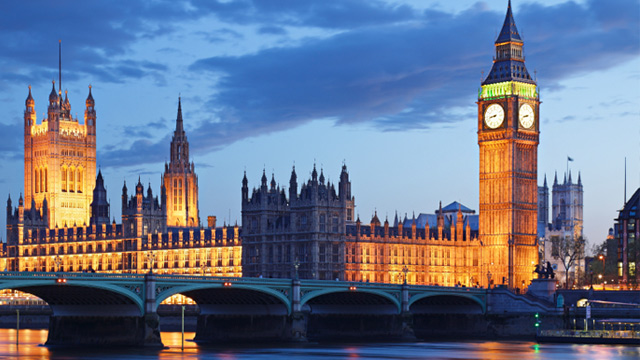 Evening…
Just before the sun begins to set, head north to Camden. If you're still up for some exercise, the most picturesque route is the walk along Regents Canal, but of course you can always take the tube too. A true slice of alternative London, entertainment can be found on every corner here, with pubs, clubs, theatre's and a market selling everything from craft items, to fashion and music. If you want to experience a live band, check out venues like the Roundhouse or Electric Ballroom, or alternatively, round off your night with a few drinks in some of Camden's best pubs: The Worlds End or the Hawley Arms are two of the region's best loved watering holes.
In a city as great as London, one day is never going to be enough; we haven't even mentioned the Soho, Kew Gardens, the East End or a whole plethora of London's finest and most diverse destinations. Oh well, you'll just have return.
Written by Kar, the Travel Blogger
2 comments